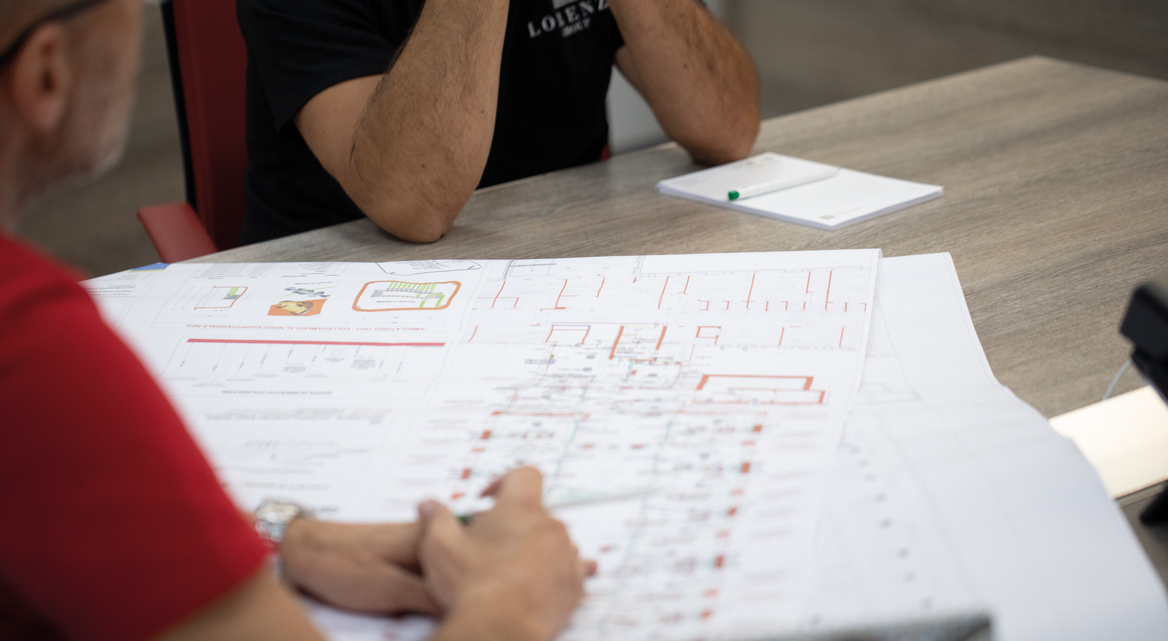 The Lorenzi Group design is a process that takes place in full cooperation with Partners/Customers. It is the experimentation area where increasingly effective and efficient innovative models are identified, where technicians specialised in a variety of sectors (electrical, hydraulics, renewable energy, mechanical, multimedia and automation) work. The Group's technical teams guarantee state-of-the-art solutions, which take into account the general vision of the project and the synergy between the systems and the harmony in the solutions, while respecting the environment and supporting people's lives.
The project ideas then become detailed operational plans through the use of latest-generation software to facilitate the development of work between the various teams: two-dimensional and three-dimensional elevations, rendering and chrono-program to monitor each stage of progress and to guarantee the highest quality of the project.

Design is the most important phase for Lorenzi Group and we oversee every detail to obtain the perfect realisation of the project with a focus on complete customer satisfaction.
From listening to needs to the careful inspection of the area of interest, the Lorenzi Group team is constantly committed to finding the right compromise between planning, feasibility and the needs of the Customer/Client.